Attending our event will be an experience. You'll rub shoulders with a high calibre of personalities who typically fall into varying sub categories. In 'Ireland of the Welcomes', we tend to either choose 'kiss, marry or avoid' those peeps in close encounters. That's unless you are going to Dub Web Fest where everyone is all kinds of awesome.
Look out for these coolers in your friend zone at (the almost sold-out) Dub Web Fest:
1. The forward thinkers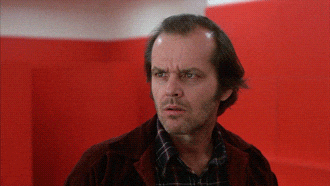 Meet the networker; this guy or gal acts fast. There is no dilly-dallying at the bar with a tumbler of 5-year-old Irish whiskey while creative brain cells are active. This person has a plan, and just needs to meet the right people to get it off the ground. If you stick with this one your dream of working as a web series maker on Necker Island with Richard Branson, might just happen. Be advised; He is crazy, though… in the web-entrepreneurial kind of way.
2. The free-boozers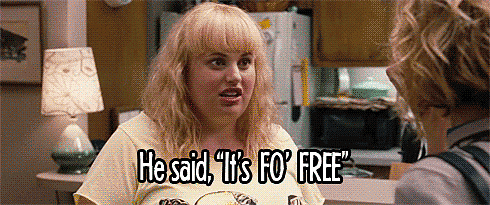 Remember you are visiting Ireland after all. We are pioneers of the home brew and love any reason to enjoy fine liquor and good banter. To Martha, and all that. You are welcome to bring a friend… or seven.
3. The Winners
These peeps are at the top of their game in the web series sector internationally. If the DJ is rocking it, that's reason enough to release their internal nerd and dance like no one is watching. Meld into the Winners circle because these crazy kids are in-the-know. They're the definition of Hipster: see tweed jackets, brogues, buttoned shirts and thickened black spectacles. Ahem, we are not speaking about music video director Bob Gallagher. Natch. These fun characters have travelled far to join us in our celebrations so it would downright rude not to these web series makers and shakers.
4. The (in)Noble Irish Laureates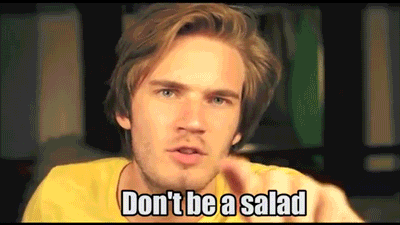 If a Nobel prize for content existed, these Youtubers and web series heroes would have won it. Everyone on Youtube (see our bro' Pewds above), ticks the box of social issues affecting them when they broadcast to their followers. Fact. Having issues with their parents, being an acne sufferer, being a sexual being, having qualms with their weight, loving or hating beauty routines, making food videos (that they'd never eat on a normal day), and being unusually socially open is a regular thing to this crowd. You'll find them hanging out at Dub Web Fest. The  Web allows individuals to live life on screen and the digital landscape becomes their home. Ireland is a nation of chatters, talkers, spoofers and science geeks, so a big LOL in front of the camera comes easily to the Irish… but off screen they are great conversationalists too. You'll see.
5. The quiet, but talented ones
They are not peacocks nor did they gain a colossal following overnight. They are the grafters who earned their stars. The ones who crept up on digital fame from behind a PC and discounted recording equipment bought online. They cultivated their loyal followers with gentle coaxing, by being prompted for popular content and developed a successful channel week on week, year on year. They suddenly became famous, and Youtube took notice. The 'nobody' is now a 'somebody' in the digital age, and these guys show that perseverance pays off. Look along the periphery of the room for these geysers quietly observing the mannerisms of the crowd to use as fodder for new material. They love the craic.
6. The Web-it-alls
Web series speak for a know-it-all. These guys know Angelababy's web series from 'Once Upon a Time' on Netflix and everything in between. There are down with the latest Youtube sensations and know how regularly an audience expects new content. They know the importance of stats and daily aspirations and live by the motto, "Don't overestimate what you can do in a week and don't underestimate what you can do in a year". They are legends though and are just dying to collaborate on something, even if it is just the next round of beers.
7. The digital dreamers
Dreamers know that timing is everything. They'll say things like "you can't force something creative," as they chat about Nile Rodgers upcoming Asian tour dates and declare "being creative isn't a hobby, it's a way of life". Don't let them fool you. These willowy beings may stare into space and  switch-off at the most important moment, but they are simply getting rid of mind clutter. Creatives will harp on about the 'process' if you let them, but they do have a strategy in there somewhere. You can have results or excuses, not both.
Enjoy the festival and make you meet an awesome representative from each category! Get in touch with us via Twitter @dubwebfest